Hello, Willkommen, Bonjour, Salam Alaykum, Olá!
We had a really exciting flight test this Saturday, which makes it a good topic for our first blog post! We tested our new Scorpion Motor as well as the Carbon Fibre landing gear which just arrived in the mail this week. We're very thankful to Scorpion for sponsoring us with equipment. We had also fibreglass-ed the bottom of our fuselage, which turned out beautifully and added a lot of strength to the EPP fuselage.
Other than our new equipment and modifications, we tested our full Vision System in the beautiful Surrey Field. The images we're getting from our on board Canon are much clearer than our previous system- a switch to a digital data-link was well worth it.
And of course, in the meantime Luke was hard at work (or hardly working?) manning the ground control station during this test.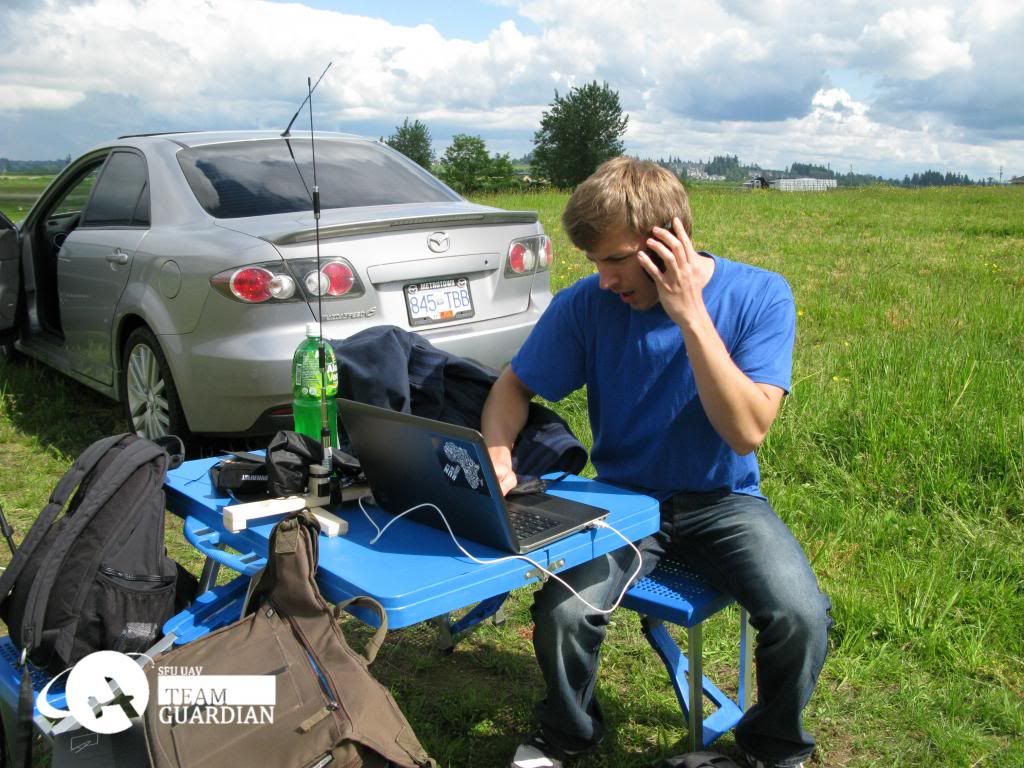 Anyways, I think I'll keep it short for the first blog post, more pictures and updates to come very soon! Till then, Peace! 🙂